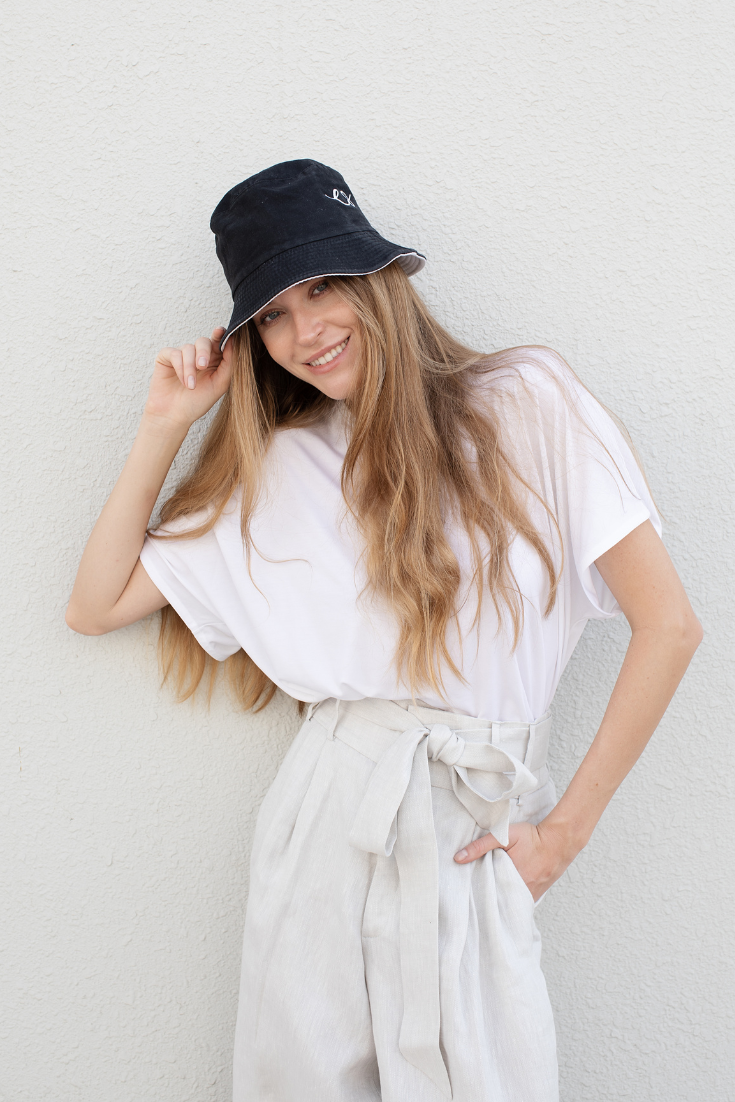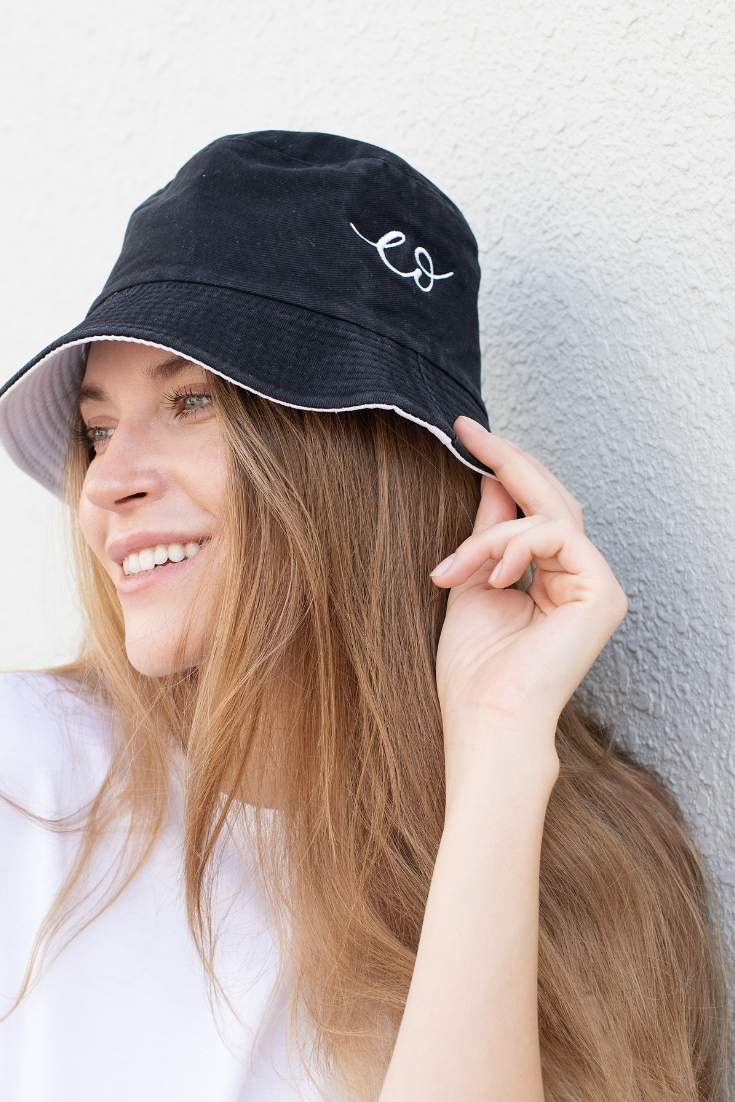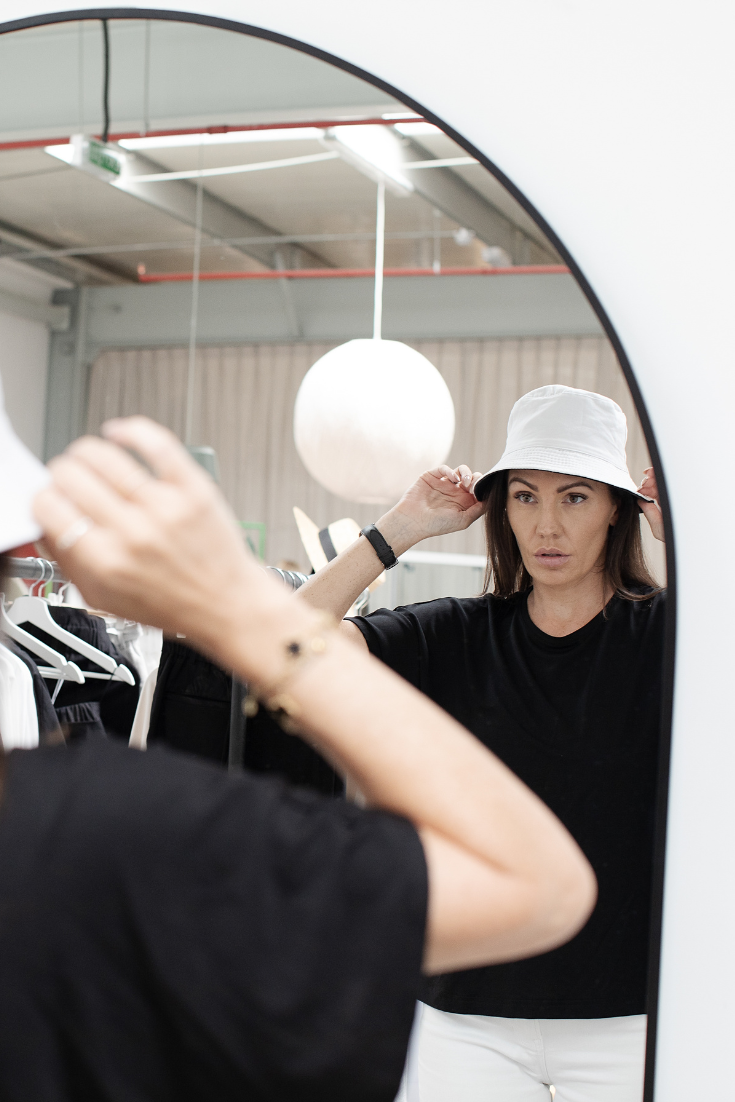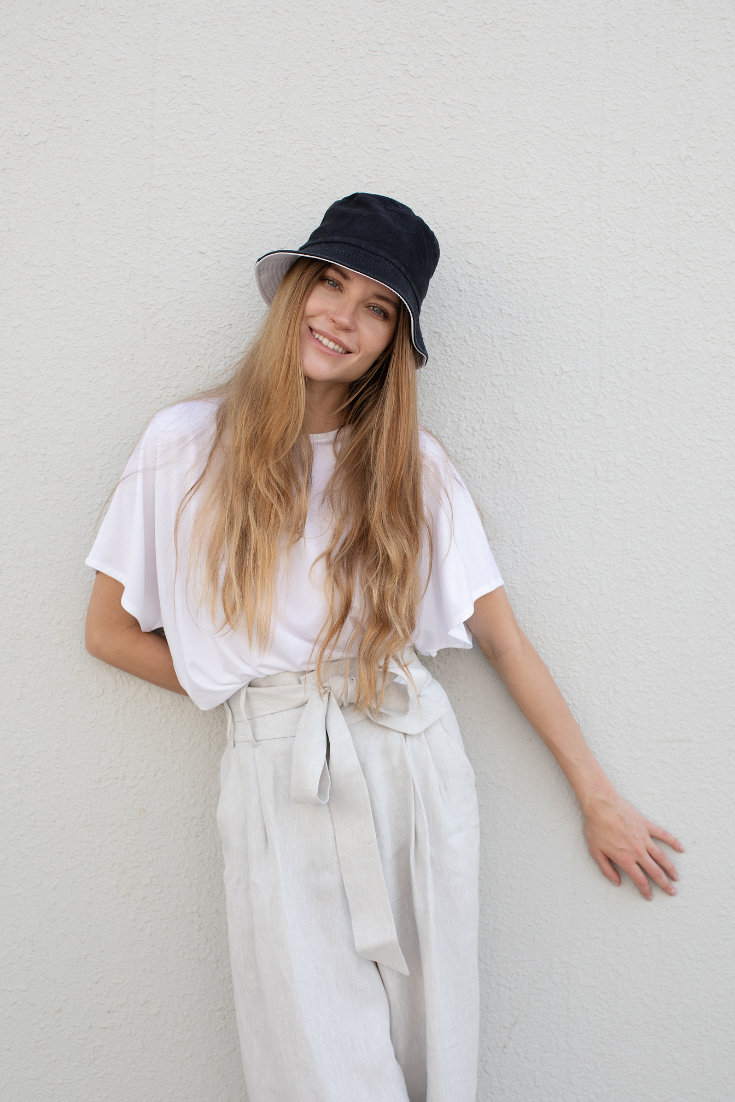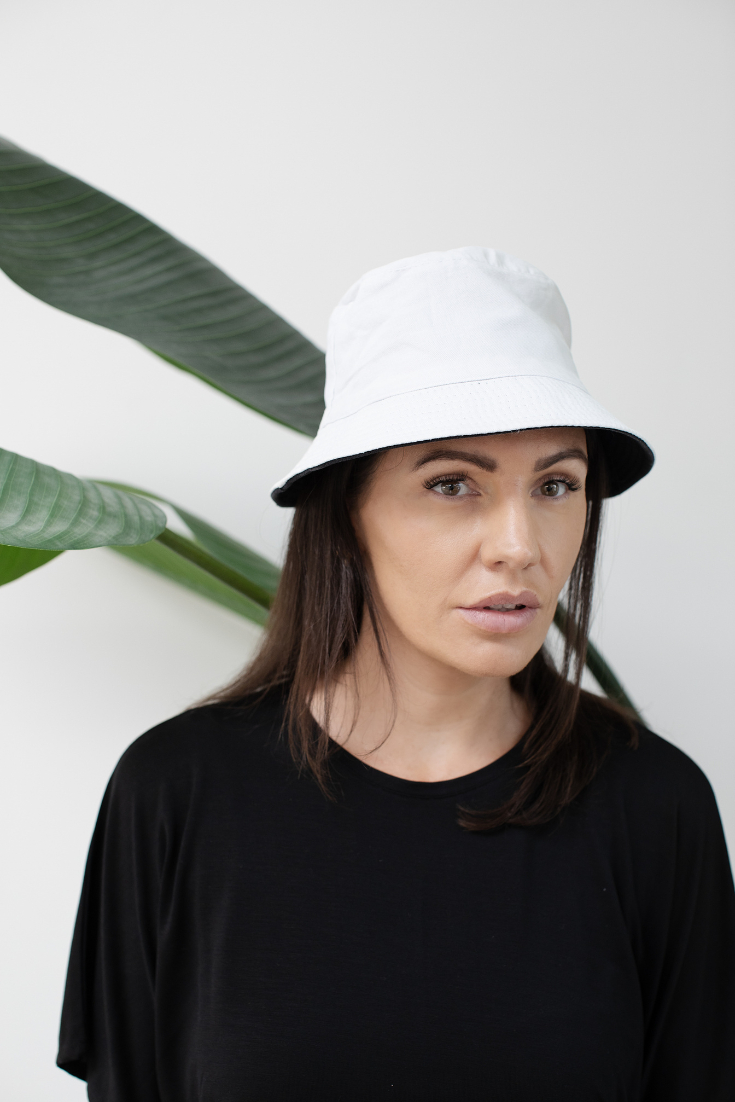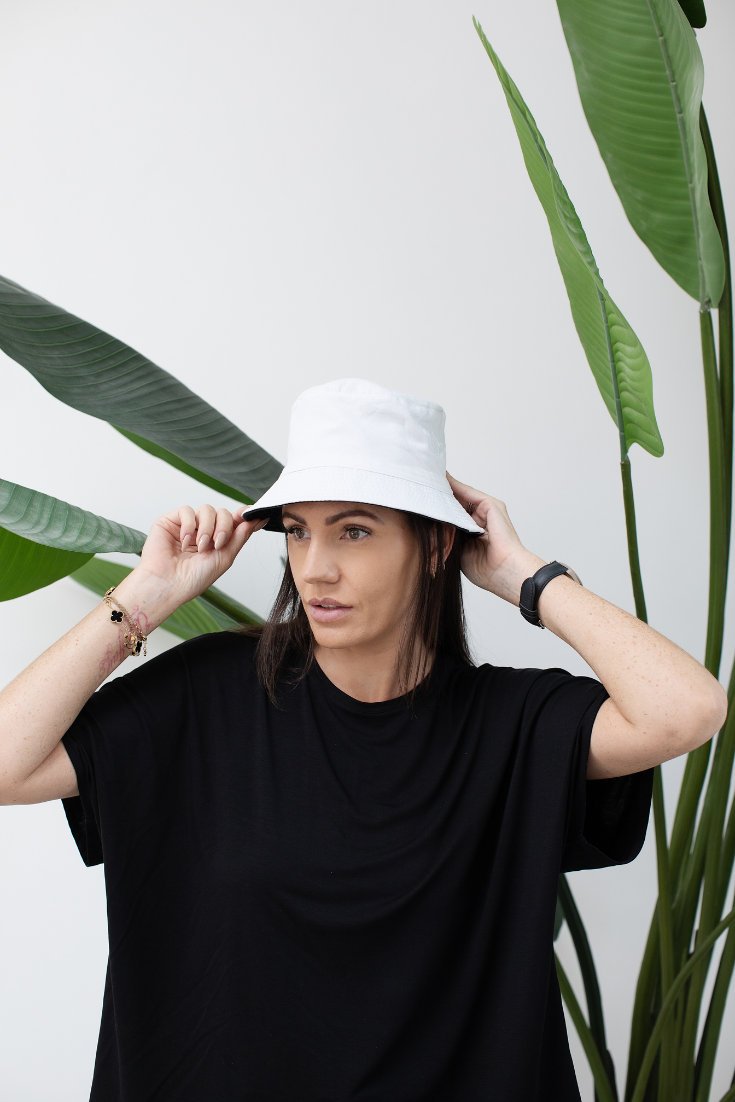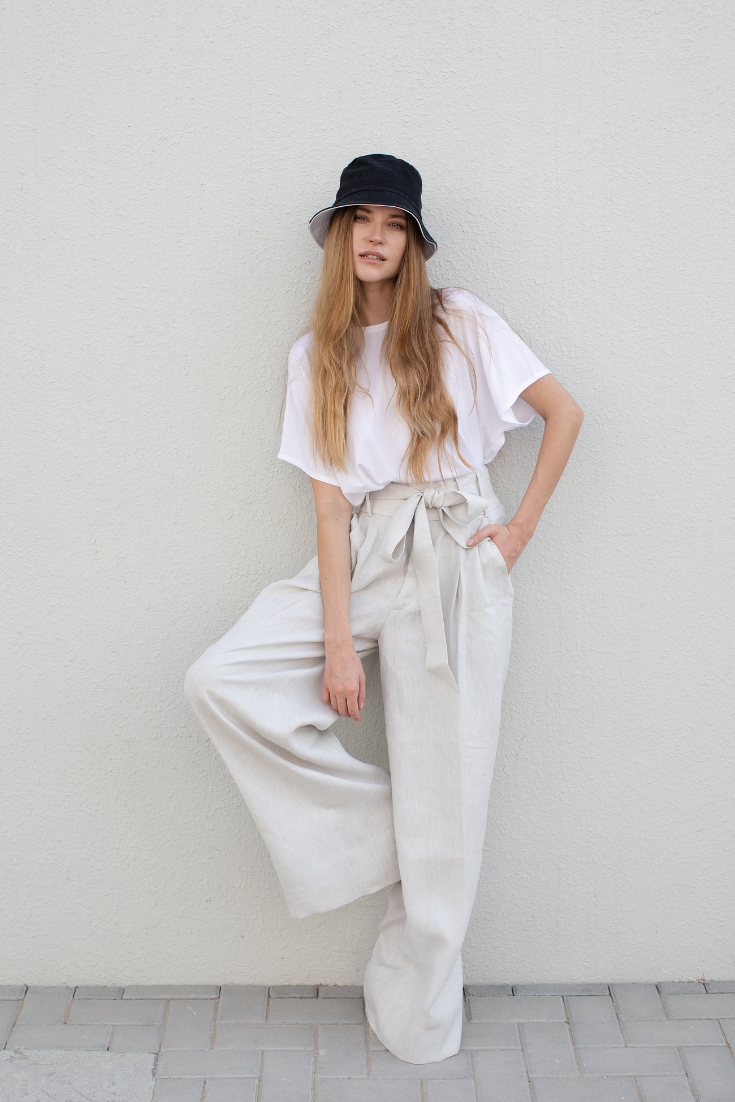 Our cotton bucket hat is a reversible two-tone design, featuring black on one side and white on the other. A small EMILIA OHRTMANN  logo is displayed at the side.

Keep cool this summer. 
This hat is one size.

Circumference: 60cm
Brim height: 5cm
Crown height: 8.5cm
100% cotton
Wash by hand or at 30degrees (if washing by machine it will shrink a little bit)
Iron on low heat and into shape
Do not tumble dry

SIZING
This hat is one size.

Circumference: 60cm
Brim height: 5cm
Crown height: 8.5cm
MATERIAL + CARE
100% cotton
Wash by hand or at 30degrees (if washing by machine it will shrink a little bit)
Iron on low heat and into shape
Do not tumble dry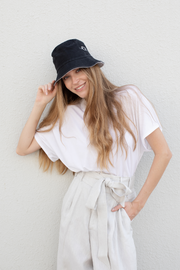 BUCKET HAT