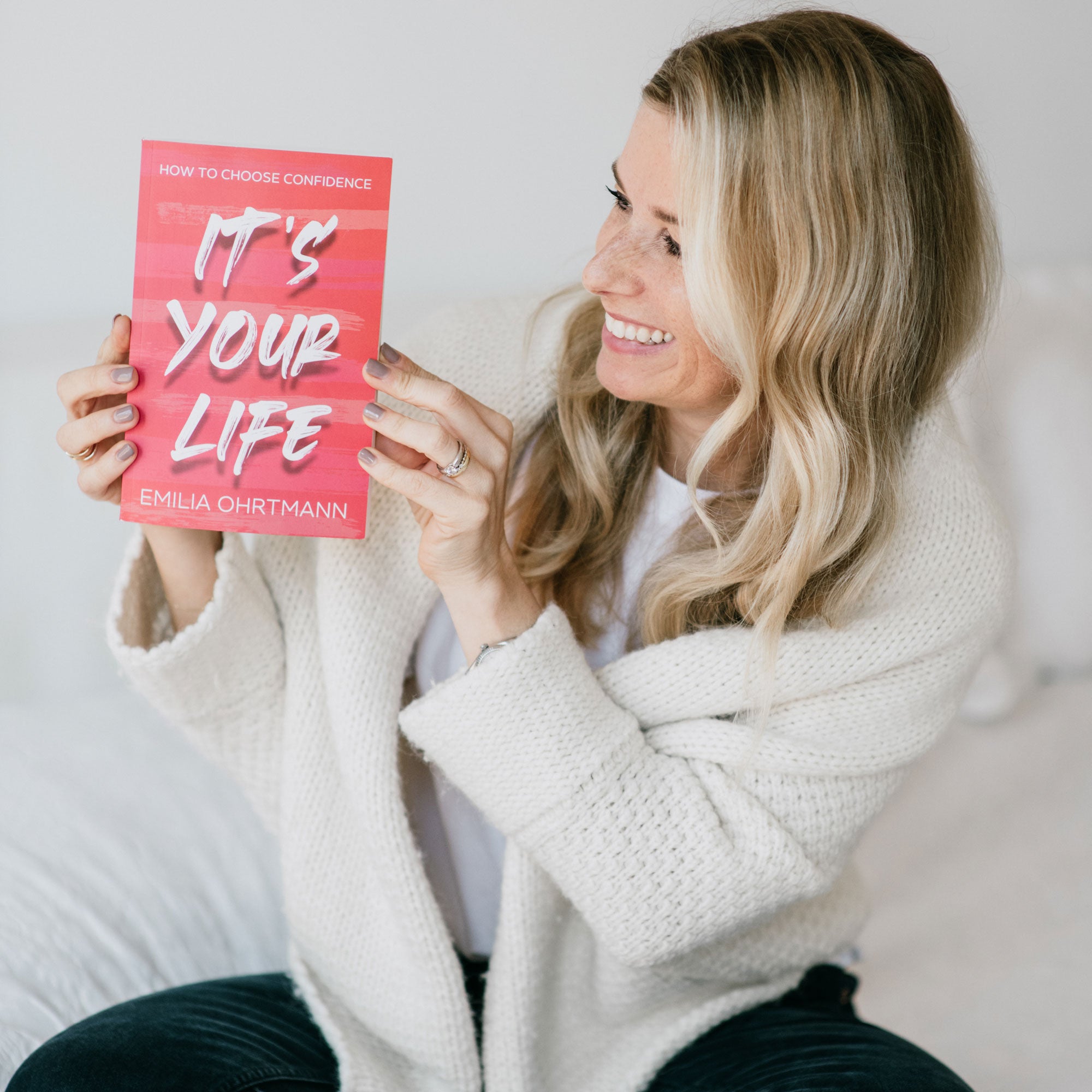 Why do I never have time to exercise? Why am I unhappy? Why do I constantly feel judged by other people?
Is this the story of your life? Are you stuck in a cycle where everything is determined by your parents, your partner, your boss or your children and you don't know how to escape?
Well, Emilia is here to tell you: It's Your Life and You have a Choice!
As a mother of four children, a serial entrepreneur, designer, and triathlon lover, Emilia has experienced all of this personally and found her confidence to stand up and to choose to live HER life – and you can as well.
You will learn how to:
Change your thoughts and live the life you want to live

Overcome the fear and say yes to happiness

Let go of judgment and be happier for it
You will learn how to choose the life you want to live.

This book is the origin of the brand EMILIA OHRTMANN. While writing this book and telling everyone to follow their dreams, Emilia realised that she was not following one of her biggest dreams - to have her own women's fashion line. This was the moment the EMILIA OHRTMANN brand was born.
GET YOUR MATCHING TOTE BAG HERE
REVIEWS:
A must read to be the best person you can be
Bronwen Vearncombe
⭐⭐⭐⭐⭐stars
Reviewed in the United Kingdom on January 24, 2021

This book really spoke to me. It's written with such a relaxed style with examples and it feels like my best friend chatting to me. I felt myself nodding in agreement regularly. Such great practical advice to live your life in a positive way with useful guides & notes section too. I must strongly recommend this to my family and friends.

Be who you are meant to be
Mandy Priestley
⭐⭐⭐⭐⭐ stars 
Reviewed in the United Kingdom on November 27, 2020

What a lovely read! As women we are often judged by others perceptions if how we should be, especially by other women. This book shows we don't have to listen to what others think of us, be the strong, confident person you ARE. Thank you Emilia. I wish you much success.
Like a jab of confidence
Pipsy
⭐⭐⭐⭐⭐stars 
Reviewed in Germany on March 11, 2021

As a coach, I try to empathise with how other people feel, to help understand and support them better. With Emilia sharing her personal story, in a genuine but amusing way, I have gained an insight into how a lack of confidence, from early upbringing, can impact on someone's life. But furthermore how she changed this to live her life choices.
With so many judging voices out there, and those that are inside our people's heads too, the book gives ideas on how to build up confidence by responding to the judgments of others, and the negative self-talk.
Well worth reading!
Rosa Bullock
⭐⭐⭐⭐⭐stars 
Reviewed in the United States on January 17, 2021

I thoroughly enjoyed reading this book, I found myself nodding and smiling to myself the whole way through.
It's relatable and a page-turner!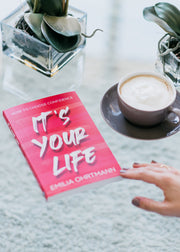 BOOK - IT'S YOUR LIFE